Some photos from typical Dahmrak´s puppies when they are growing up.
Our puppies are in charge about 10 weeks old, vaccinated (SHPPIL) microchipped, have a Euroimpfpass and are wormed regularly. A good place as a member of the family is very important to us. Of course we are the new owners with advice and assistance in all questions. Also, we like to take our dogs back to holiday care for us. If you liked our site and IW's, please contact us. When you like our Irish Wolfhounds please let us know. After a term we like to see you in our kennel.
In the first weeks of her live they are in the house in the family.
Our puppies are up to 4 Week in the house. If they begin to explore further afield, they may pull out and with her mother into a spacious outdoor facility. Here you can now properly romp, explore the world and meet lots of other animals.
wintertime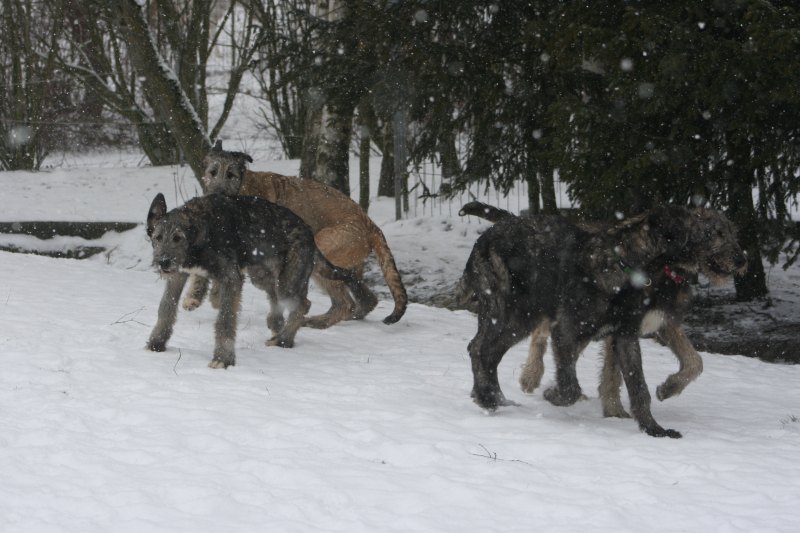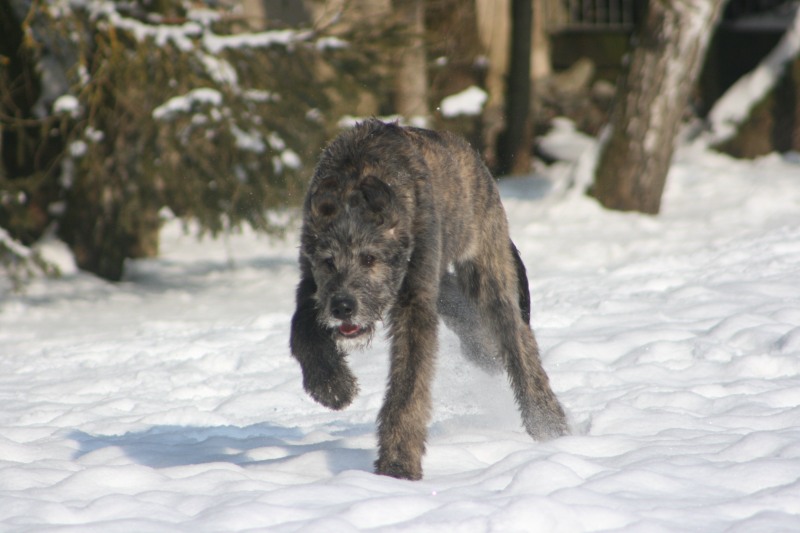 follow more pictures